Rescue Rewards 
Holistically Formulated Food, Treats, Supplements and Care Products

Life's Abundance Premium Health Food

QUALITY * SAFETY * FRESHNESS

Life's Abundance premium dog and cat food are veterinarian-formulated with select ingredients to help your dog or cat achieve optimum health. We use a "fast-cook" process at low temperatures to help preserve the nutritional value of each and every wholesome ingredient. And we maintain strict inventory controls to ensure the quality and safety of our foods. 

Since we use only wholesome ingredients, our formula contains …
• No artificial flavors 
• No artificial colors 
• No corn or corn gluten
• No wheat or wheat gluten ​
Fresher food is more nutrient-rich. While leading brands stockpile tons of food for months on end, our healthy dog food is made weekly in small batches and ships directly to your door usually within 6-8 weeks of being made. 

Serving the pet community since 1999 ~ no recalls!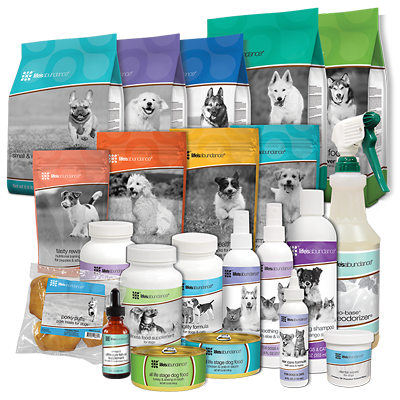 New pet parents have already entrust their beloved pets to you. Life's Abundance is a natural extension of your rescue to earn some additional fundraising.

Every pet adopted has to be fed and as a representative, your rescue can earn ongoing fundraising for the life of every pet. By referring new pet owners to holistically formulated, never-recalled pet products on an automatic shipment program that ship direct to their door, it's a win-win for pets and your rescue organization. 

The cost to feed Life's Abundance is the same or less than other premium pet foods on the market. Plus Life's Abundance gives you a check back for every purchase from referrals. Month after month, year after year.  

OPPORTUNITIES FOR RESCUES
GRANT:

The Dr. Jane Foundation  is an organization absolutely committed to supporting a variety of animal rescue groups. We've given awards to numerous worthy rescue groups. If you belong to a rescue in need of financial assistance, we encourage you to download the application 
HERE
  and submit for consideration. 
ONGOING FUNDRAISING:

Feed a pet, save a pet!

With Life's Abundance, the rescue can earn a monthly check by having new pet owners purchase their premium health food products through your site. You earn not just on the first order, but every time they repurchase too.

This creates a nice ongoing monthly income for your rescue for the life of every pet adopted! 

People have to feed and care for their dogs and cats every single day. Food and treats are already budgeted. You have an  opportunity to tell them about top quality products that are safe and effective. 

The average pet food autoship lasts for years which creates a strong source of ongoing fundraising for your rescue.

How can I participate?
It's easy! 
1.
CLICK HERE
to join our team and become a Life's Abundance Rep
2. Refer new pet owners to your website to feed Life's Abundance Premium Health Food

3. Start receiving an extra check each month for every order from your recommendation, ever month, year after year. 

Our simple program gives you a fully functional eCommerce website ($10.95 per month) that you can link to your current website.  Your adopting pet owners purchase direct from your site and Life's Abundance ships their order directly to their door. The company handles all shipping, billing, and customer service for you. 

The cost to start is as little as $29.95. As our special gift to rescues, we will give a $25 gift card to use torward sign up. 

I am here to help you along the way. Whether it's providing a flier to give to new pet owners, or answering pet parent questions, I'm here to help you get started and continue earning ongoing income for your rescue!  

HOW MUCH DOES IT COST TO FEED? 
Life's Abundance is nutrient rich, with no fillers or by-products. This means you don't have to feed as much as most other brands to provide optimum nutrition. 
This smaller serving size not only helps provides exactly what your pets need to maintain peak health - and nothing more - but also saves money!
The cost to feed a 40-lb dog is just 86¢ per day.  ($26/month) - Never Recalled
Compared to:
Blue Buffalo - approx 98¢ per day ($29/month) - Recalls
Nutro - approx $1.10 per day ($33 per month) - Recalls
Could your rescue use an extra $100, $500, $1000 per month - or more? 
Life's Abundance is a home-based business opportunity that could change your life by helping pets stay healthy and happy.